Like much of the country, there is a very great need for new homes in Bromley and the council have demanding home-building targets to meet.
Our current plans are for 121 new homes. 39 of these will be 3-bed family houses; the remainder will be 1- or 2-bed flats, suitable for young people looking to get on the property ladder, or older people downsizing.
Over half of the new homes will be affordable.
You can see a plan of how the new homes will be laid out below.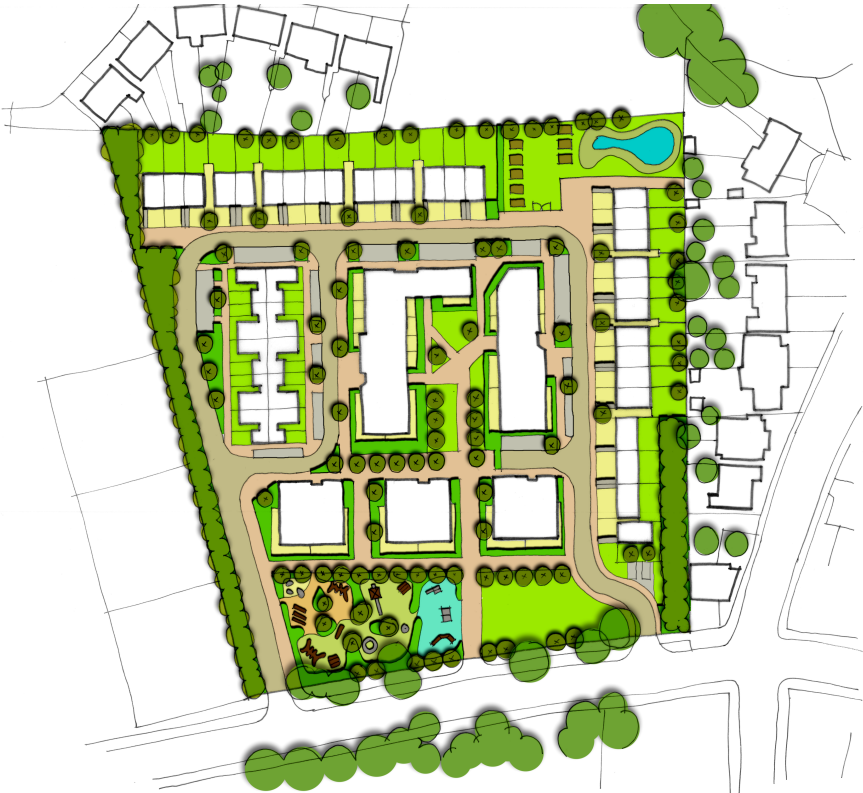 Access and parking
The development will use the existing entrance/egress point from Worsley Bridge Road, which will be upgraded, as well provision of a secondary point of access off Worsley Bridge Road to the west. It is the intention to retain the existing bus stop in its current location.  
While developers are under great pressure at a national and regional level to encourage sustainable travel options, rather than private car use, we realise that local people do not want new homes to cause parking problems in surrounding streets.
We have therefore tried to strike the right balance. All of the houses will have the maximum parking provision allocated under planning policy that being 1 space for the houses and up to one space for the apartments. A total of 100 spaces are proposed as per the maximum policy allowance and includes provision of space for a car club. All spaces will have passive provision for electric vehicle charging.
To encourage healthy and sustainable travel, every new home will have 1 or 2 secure cycle parking spaces.
As part of any planning permission, we will be required to pay a fixed Community Infrastructure Levy payment; this will provide funding towards local services and infrastructure, such as healthcare, schools, road upgrades and public transport services.